unless you have really have had your head up your butt, (ie if you are currently living in India) you might have read or seen the over the top reports about Hrithik Roshan & Kangana Ranaut affair gone wrong....headlining the paper for the months or so.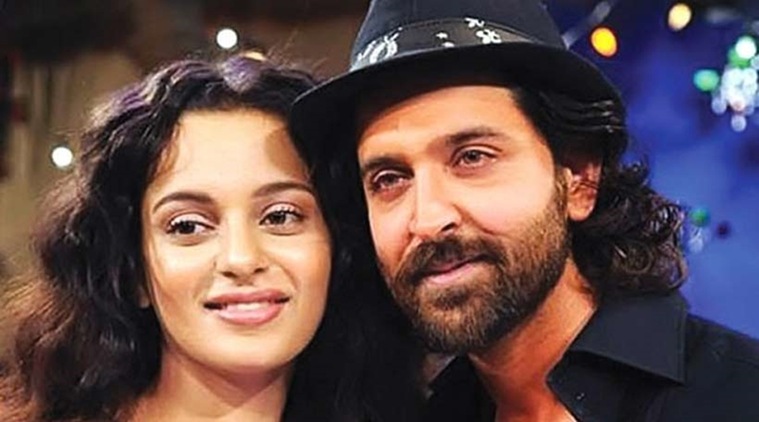 Everyone has had a messed up relationship.... (ok, 90% of the adult human populations) and yes while it is possible to part on amicable terms and even remain as friends...it takes some adjustment period. I dont care much about when or how these two started having an affair and then breaking up but i really dont like the fact that ALL THE DIRTY LAUNDRY is being shown out in PUBLIC.
I think it might have started out when Kangana mentioned something along the lines of "exes do silly things to get attention". Which, DUH is true!! i meant the statement by itself. There are alot of ex who do silly things (to get attention or not) like cyber stalking, bitching etc. Which is very normal. Who has not done it??
What is not normal is Hrithik's dramatic kneejerk reaction "would rather date a Pope"???! and then filling and counter filling cases?? Come on! I like Kangana, i find her real in a tinsel town full of plastics plus she has decent acting talent. Someone i would willing pay money to watch their movies on the big screen. And i admire how she is handling all this, because dear old Hrithik is really in my humble opinion coming off as big time Jerk. While she is more or less maintaining a certain amount of media silence on a personal & LEGAL problem, he seems to on a crusade to totally destroy her image through various PR stunts, the latest one releasing what is supposedly private emails from her to him along with some very personal photos?? WTH Hrithik! Did not know how cheap & totally childish he could be. He's definitely on my blacklist of Bollywood actors who i will not Pay money to watch their films.
All i can say, if he is this type of person, boy is Sussane (Hrithik's ex-wife) a saint for dealing with him for over 17 years!! She does deserve better!